Thanks to Castroville Area Economic Development who participated in the 45th Annual Folklife Fest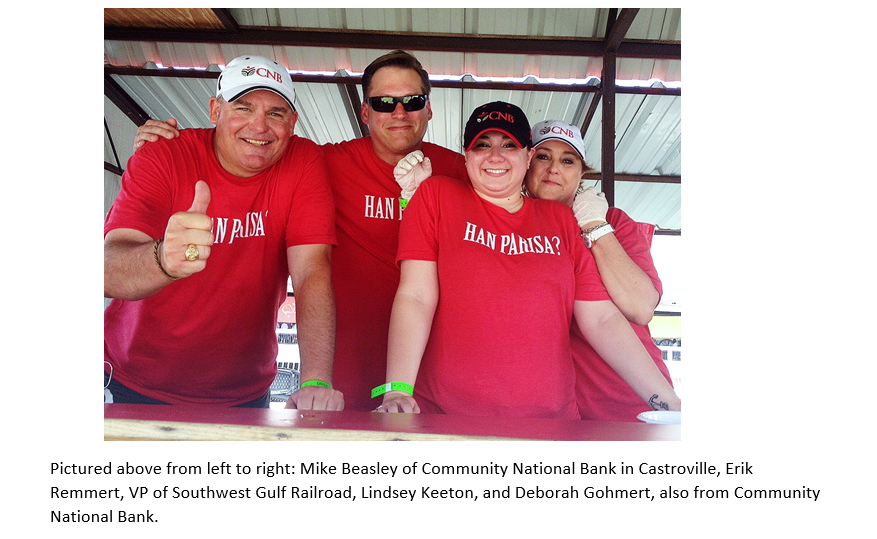 It had been almost 15 years since the Castroville Area Economic Development Council (CAEDC) had gone out to San Antonio to participate the Texas Folklife Festival.
On June 10, 11 and 12 this year, the CAEDC, which includes Southwest Gulf Railroad, went out to the 45th Annual Texas Folklife festival to spotlight Castroville and all the wonderful things happening in the community. They sold t-shirts, parisa, dried sausage, and sausage on a stick.
It was a hot weekend, but the group made sure to enjoy themselves in favor of a great cause – ensuring the future of Castroville's Economic Development.