Great turnout for National Night Out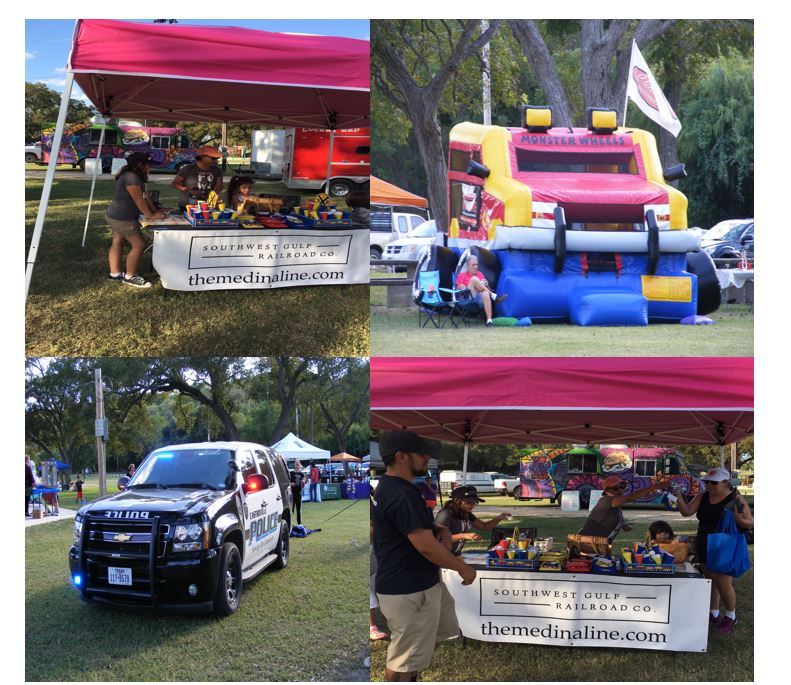 National Night out – an annual campaign that promotes safety and cooperation between the community and the police – was a booming success in Castroville. More than 200 people attended including Congressman Hurd and local politicians.
SGRR hosted a booth and handed out 60 railroad themed bags with notepads, pens and koozies. Additionally, booth operators played games with kids and handed out prizes and candy.
It was truly a great family time for all.