Franke Insurance Services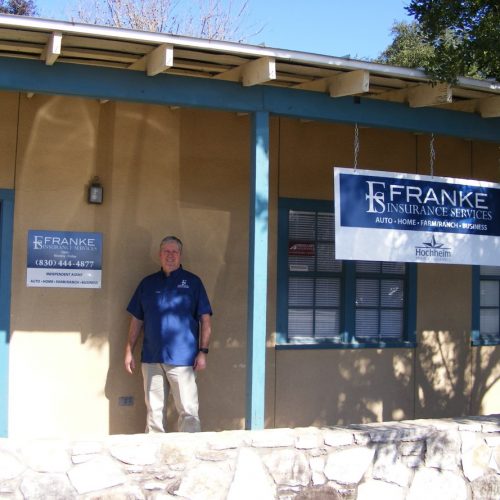 Owner: Michael Franke
Telephone: (830) 444-4877
Address: 209 US Hwy 90 West, Suite 1, Castroville
E-mail: [email protected]
Why is Medina County a good place for your business?
Medina County has an exciting, diverse and rapidly growing business environment that fits our company perfectly. One minute I am helping a client with a simple home or auto loan and the next; I'm working with a farmer, rancher or contractor. The opportunities are endless and Medina County provides an outstanding climate for success.

What is your favorite thing about having a location in Medina County?
After owning and operating an Allstate agency for eight-years in Corpus Christi, Medina County has truly become home for me. The County is extremely conducive to serving rural clients – a critical component of my business. Additionally, it has a lovely small town feel coupled with excitement around the budding business growth.
Do you feel that Medina County offers enough resources for your business to succeed?
Yes. My agency has only been established for a little more than a year, but I'm working with the local chamber to cultivate relationships and explore potential opportunities for growth within Medina County.
Tell us a fun fact or something people might not know about Franke Insurance.
Franke Insurance originally opened in a tiny little storage space. Although cramped, it got the job done and was a great place to start. I immediately jumped at the opportunity to secure our current space, and we now have tons of room to grow and develop.