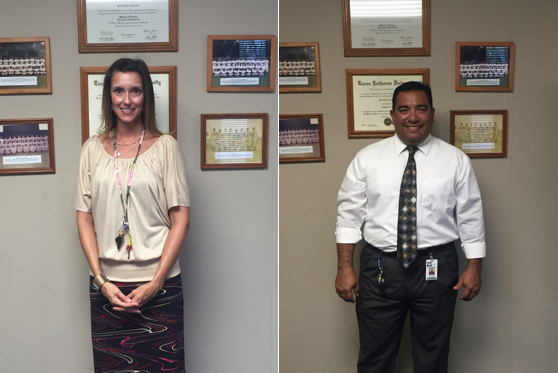 Christie Lobello (left) and Steve Alvarado were key contributors to the Interact Club at McDowell Middle School.
Southwest Gulf Railroad and the Rotary Club of Hondo-D'Hanis wish to thank McDowell Middle School principal Steve Alvarado and counselor Christie Lobello for their help in organizing the school's Interact Club.
The Interact Club of McDowell earned a Presidential Citation in 2015 – the first club to receive the honor in the district.
Interact is a service club for youth ages 12-18 who want to tackle the issues they care most about, such as hands-on service projects, making international connections, developing leadership skills and having fun!
Rotarians serve as mentors to the Interact Club and work closely with the students.