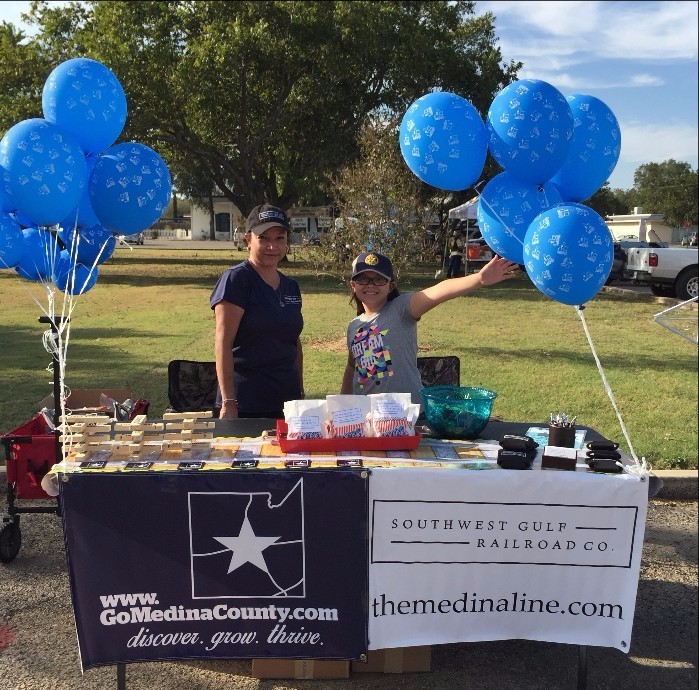 SGRR and GoMedinaCounty.com operated a booth at National Night Out.
Southwest Gulf Railroad helped sponsor the National Night Out on Tuesday in Castroville. The annual event promoted involvement in crime prevention activities, police-community partnerships and neighborhood camaraderie.
SGRR and GoMedinaCounty.com hosted an informational booth and handed out wooden train whistles, merchandise and snacks.