16 local youth earn scholarships at Medina County Junior Livestock Show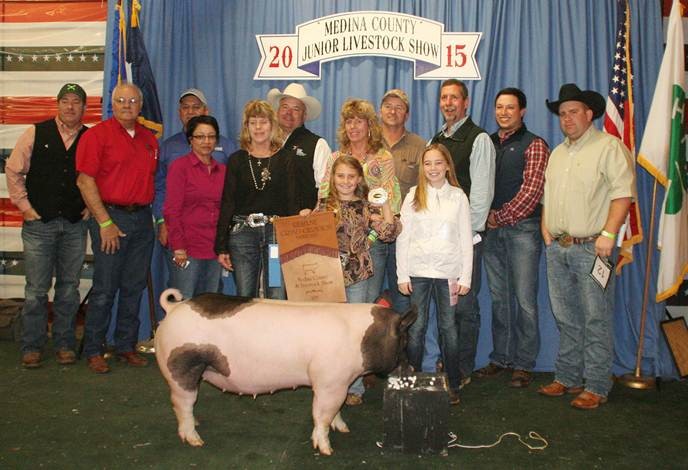 Sixteen youth participants in the 2015 Medina County Junior Livestock Show (MCJLS) received college scholarships thanks to Southwest Gulf Railroad Company (SGRR) last weekend.
More than 750 youth members of 4-H and Future Farmers of America (FFA) Chapters participated in this year's show, which took place January 18-31 at the Medina County Fairgrounds, featuring exhibits of lambs, goats, steers, heifers, rabbits, hogs and Ag Mechanics projects. During the livestock auction, MCJLS set aside winning bids made by SGRR for scholarships.
"The Medina County Junior Livestock Show makes a positive difference in the lives of all of the young people who participated, many of whom will represent the future face of agriculture and farming here in Texas," said Erik Remmert, Vice President of SGRR. "The outstanding showing by our youth this past weekend – along with the support they received from the community – shows that our County's future is indeed in good hands."
The following youth received scholarships:  Madison Ainsley, Kalli Gardenhire, Wyatt Gibson, Julia Hykel, Tori Johnson, Kaci Lutz, Bryce Miller, Trista Miller, Keldon Runnels, Luke Santos, Layne Schuhart, Haley Stuebing, Bryce Weinstrom, Courtney Weinstrom, Derek Weinstrom, and Kevin Williams.